Need a boost academically?
Want to help your child think critically?
Not seeing joy in your child's current educational experience?
Try private tutoring with an experienced tutor.
Openings available for Spring 2023 Tutoring for new virtual clients. Email me for details. (Please include your name and child's name/grade/school.)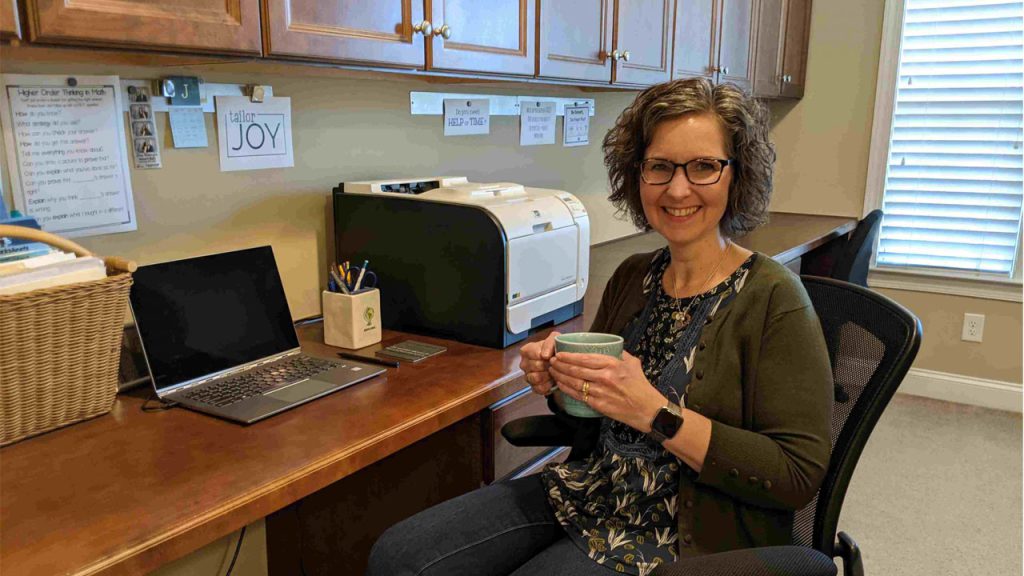 Jennifer Donaldson
Founder and Educator at Tailor Joy LLC
Specializing in 3rd – 8th grade tutoring tailored to your child's educational needs, especially in reading, writing, study skills, and organization, Jennifer is a certified NC elementary teacher and mom of grown children. (Click here to read more.) She has many years of teaching, substitute teaching, and tutoring experience with distinguished professional ratings. References available upon request.
Private tutoring serving families in Apex, NC and almost anywhere you can take your computer with internet.
55 minute sessions/$50 session
Virtual tutoring using Zoom, Google products, and screen sharing.
ESL and tutoring of high school students and adults also available after consultation.
My daughters currently have no availability for virtual tutoring for middle and high school math or health sciences, but check back with us for openings or waitlists.
Tutoring Services
remediation
enrichment
Math 2nd-5th grade
Reading/Writing 2nd-9th grade
Reading/Writing/Project Planning 9th – 12th grade
elementary and middle school homework help
study skills (test prep, organization, note taking)
homework/project help
organization
organizational and study skills coaching
critical/creative thinking
reading fluency/comprehension
life skills
special needs tutoring
track out, summer break (summer schedule usually opens up in May each year)
homeschool tutoring 
---
COACHING SERVICES
private coaching sessions for adults – specializing in Business Basics, Tutor Toolkit, Parenting Goals, Project Task Systems, and Educational Goals.
55 minute sessions/$50 session
Email me to see if this is a good fit for you.
---
TESTING SERVICES
Contact me regarding test administration. I am approved to administer Stanford/OLSAT® and Iowa Assessments™/CogAT®. Tests can be purchased here https://www.bjupresshomeschool.com/content/testing
"My son began tutoring with Mrs. Donaldson for help with the transition into middle school along with organization assistance. After just a few weeks we saw a huge difference in his organization skills and increased confidence. He VERY MUCH enjoyed and looked forward to tutoring two times per week. There is no doubt my son's successful middle school years were attributed to this. She very much got to know him as a 'person'–she played off his strengths and helped him with his weaknesses."

Kimberly
Mom of former client